We are delighted to announce that Angela Mudukuti will give a lecture on "Intersectionality in International Criminal Law" as part of the African-German Research Network on 8 July 2022 at 12 pm (CET).
Angela Mudukuti is a Zimbabwean human rights lawyer, specialised in international criminal law. She is currently the Senior Legal Adviser at the Global Justice Center. Angela has worked for a number of organisations including the International Criminal Court (ICC), Open Society Foundations, Human Rights Watch, Wayamo Foundation, the Southern Africa Litigation Centre (SALC) and the International Institute for Criminal Justice and Human Rights under the supervision of Prof. Bassiouni. Focusing on strategic litigation, advocacy, and capacity building, her work experience includes training prosecutors and investigators to enhance domestic capacity to tackle international crimes; working on universal jurisdiction and precedent-setting cases before South African courts including seeking the arrest of the former president of Sudan during his visit to South Africa. She has written and published on international criminal law issues in books, journals and newspapers and has been featured in the media including the Financial Times and Al Jazeera. She sits on a number of editorial committees including the Oxford Journal for International Criminal Justice and Opinio Juris and has a Masters in Law (International Criminal Law, Transitional Justice and International Crime Prevention) and a law degree.
The lecture will take place online via Zoom. Please register at transcrim.rewi@hu-berlin.de for receiving the access data.
More information about the African-German Research Network for Transnational Criminal Justice is available at transcrim.org.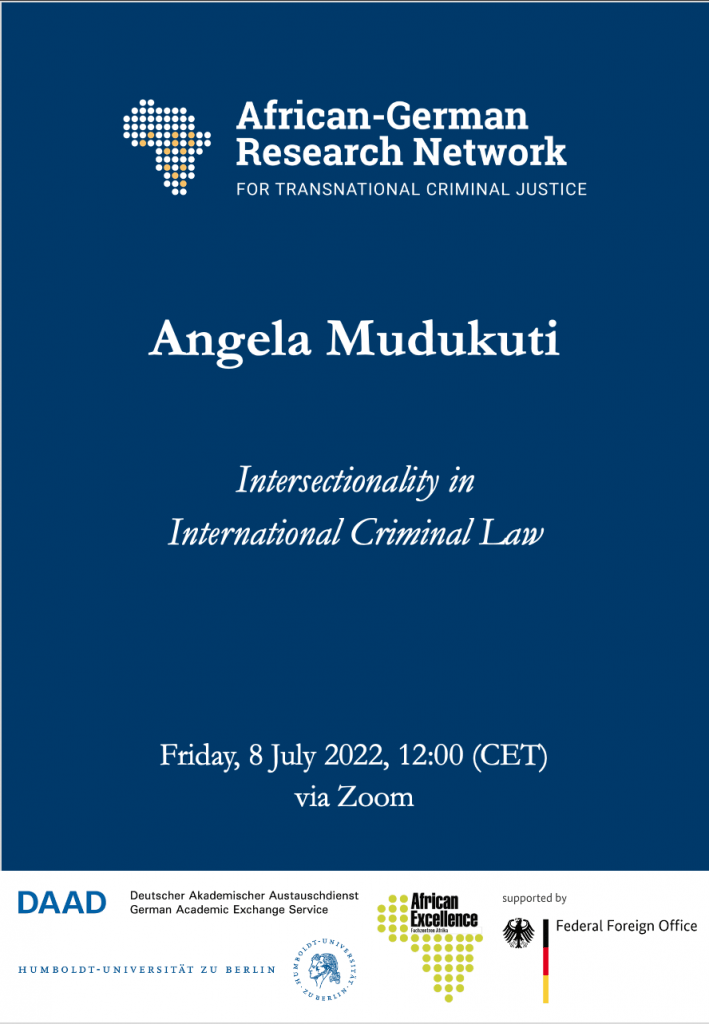 You must be logged in to rate posts.
0 Comments