Alumni Network
The Alumni Network established at CENIT@EA supports graduates of th00e Master programme in Embedded and Mobile Systems at the Nelson Mandela African Institution of Science and Technology in Arusha, Tanzania, their lecturers and affiliated researchers. The EMoS Alumni network aims to promote lasting links and provide services that add value to their international network and their professional development.
Are you an EMoS Student or Graduate? Register now!
The CENIT@EA Alumni Network uses the DIGI-FACE platform as its base. Alumni of the EMoS programme who want to benefit from the network's offer simply register on DIGI-FACE and will be allocated accordingly. All students, graduates, staff and lecturers affiliated with EMoS programme will become members of CENIT@EA on the DIGI-FACE platform.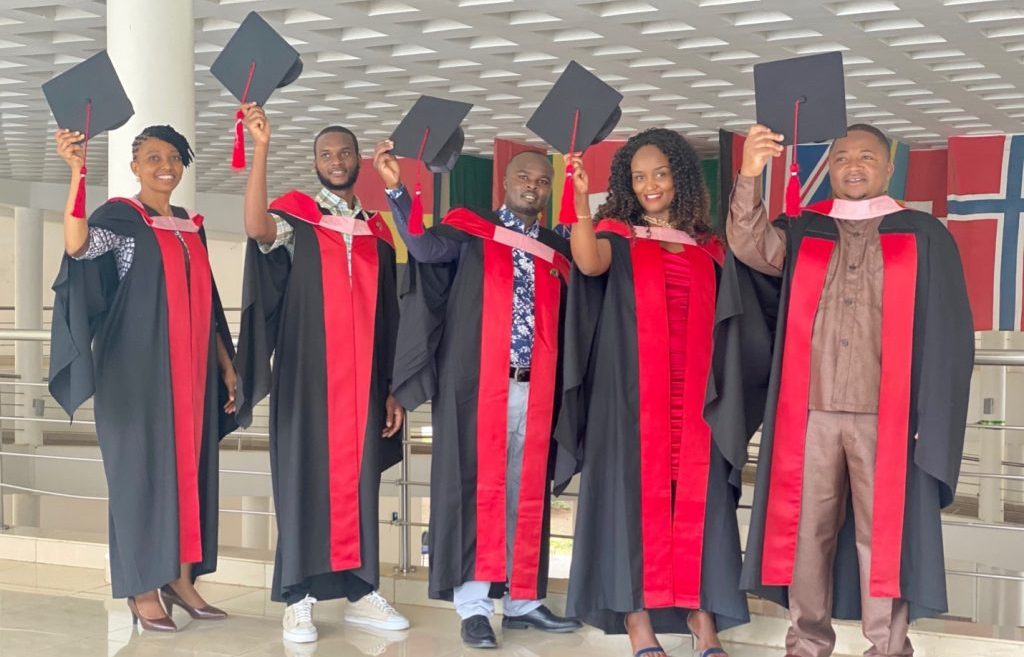 Offers of the EMoS Alumni Network
Networking: The Alumni Network fosters lasting links between graduates, staff and researchers long after the students have graduates. The international network will support their personal and professional development.
Knowledge exchange: The Network will increase the regional and international knowledge exchange, national and continental borders. It will facilitate exchange between all associated partners and stakeholders.
Updates: The Alumni Network constitutes a strong live line between current students, graduates and staff. All stakeholders will be kept up to date about new developments through the network's channels. This includes job offers, profiles of successful graduates and opportunities for collaboration.
Meetings: Regular alumni meetings, held in a hybrid way between physical and virtual events, throughout EA will allow alumni to reconnect with each other and network with professionals of similar interests.
Sustainability: The alumni network allows all stakeholders to stay in contact, collaborate and benefit from each other long after the students' graduation. Graduates receive employment chances and companies can get in touch with highly qualified young professionals. This strengthens the connections between science and industry.
Career Service: Students will be supported in advancing their careers. To this end, alumni will have access to resources such as career counselling and job search tools offered by the career centre.