During the last week of September 2022 our digital initiative members finally managed to have two fully face-to-face meetings. These meetings took place after a long period of waiting since the project's initial 'Kick-off' meeting in March 2020 in Port Elizabeth, South Africa.
The DIGI-FACE Project Management Group (PMG) and two representatives from the DAAD met from the 26th to the 28th of September 2022 at the University of Applied Sciences, Kehl, Germany. Together they clarified what still needs to be done this year and framed a proposal for a DIGI-FACE consolidation phase in 2023.
Capacity building face-to-face meetings for Centre IT Managers melded seamlessly with this group from the 28th to the 30th of September. IT managers from the Centres of African Excellence worked with experts in depth on using the DIGI-FACE platform to maximum utility. Issues such as managing the IT needs of a centre, editing information on a Centre page, adding, and managing publications, the rights and roles of members on the DIGI-FACE platform, adding and administrating courses on Moodle, becoming sustainable, writing a blog post, and the underpinning issues of E-Learning pedagogy were discussed and worked through collectively.
Over the five days a total of 44 people met face-to-face, namely 20 from the Project management group (including the DAAD staff representatives and interns at Kehl) and 24 participants from DIGI-FACE Centres in Africa and Germany. Social highlights included a lunch with Prof. Dr. Joachim Beck, President of the Hochschule für öffentliche Verwaltung, Kehl, and the charming mayor of the City of Kehl, Wolfram Britz. Evening sociability included a historic walking tour of Kehl, a visit to the magnificent masterpiece of Gothic art in central Strasbourg, namely the Cathedral of Notre-Dame, a tranquil boat cruise on the rivers and canals of ancient and new Strasbourg, and a memorable, rambunctious evening of congeniality, flammkuchen and freely flowing beer in the cellar of an ancient restaurant.
Overall, this long-awaited event was a success in both professional and social spheres and provided a team building and growth exercise par excellence.
Karlien Potgieter and Paul Webb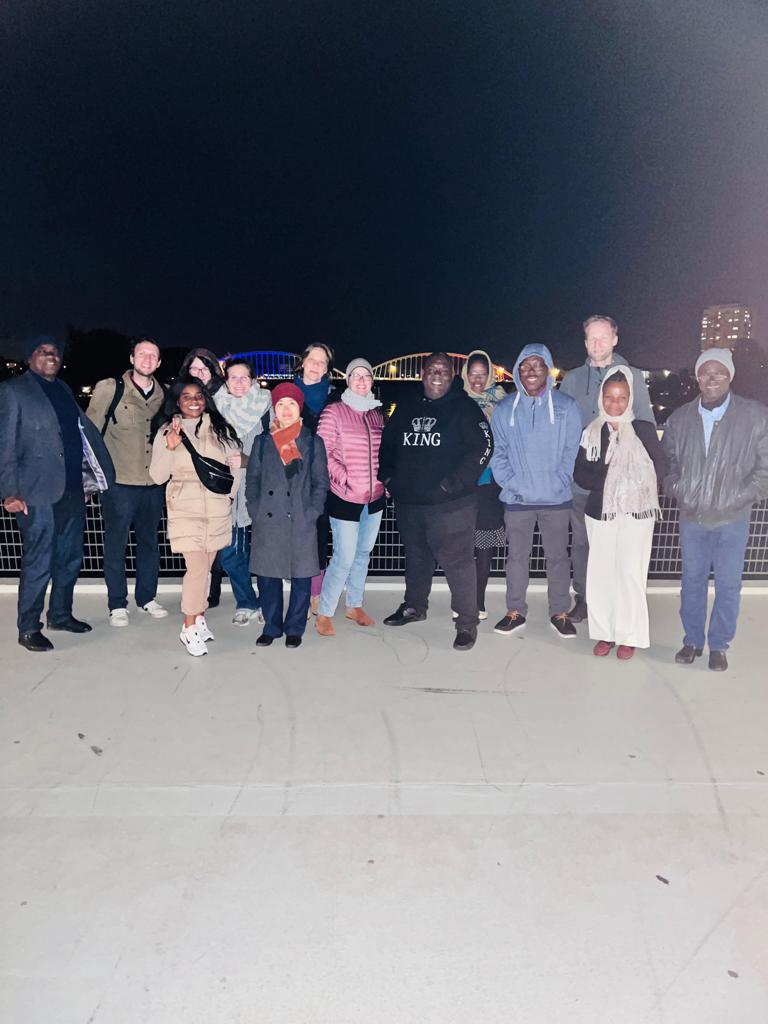 You must be logged in to rate posts.
1 Comments