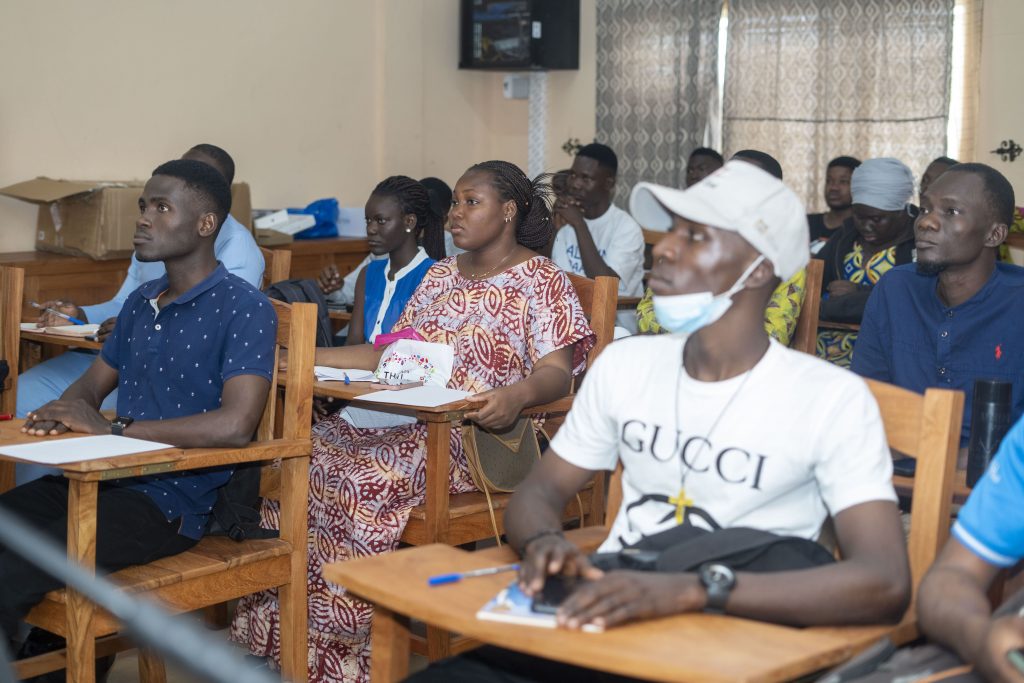 By Wilfried H. NASSI CAKPO
Under the direction of the DIGI-Face coordination, a series of information sessions on the benefits of the DIGI-Face platform were organized in order to increase the visibility of this platform. These sessions aimed at informing the participants of the existence of the DIGI-Face platform, presenting them the opportunities it offers and introducing them to its use. Thus, a total of 10 information sessions gathering more than 250 participants (students, professors, administrative staff members) were organized. These exchanges allowed to bring the existence of the DIGI-Face platform to the participants' attention and to have an in-depth discussion with them. In addition, these sessions were also an opportunity to popularize the Pro-RUWA Center of Excellence, which until then was little known to the general public. With the assistance of the Pro-RUWA coordination team in Benin (Professor Luc Hippolyte DOSSA and Doctor Sandrine HOUESSOU), the participants were thus instructed on the objectives and actions of the Pro-RUWA Center of Excellence during these sessions. The sessions took place in a friendly atmosphere because the participants welcomed this beautiful initiative of creation of the said platform.
You must be logged in to rate posts.
1 Comments