The African Regional Forum on Sustainable Development was organized by the United Nation Economic Commission for Africa from the 28th February to 2nd march, 2023 in Niamey. The forum was held at the Mahatma Gandhi International Conference Centre and had in attendance the UN SYSTEMS, the Deputy UN Secretary General, Government Delegations from all over Africa, Diplomates, CSOs and Businesses among others.
CSDAC gained accreditation to participate as a CSO at the forum. On the 2nd of March, the General Coordinator of CSDAC, Nyarko Lawrence Fletcher was part of the panelists and took him turn to do a presentation on CSDAC's SDGs acceleration actions in Niger. His presentation centered on how CSDAC was working with rural women and youth to create Sustainable Communities. It also showed the four-phased roadmap developed by the Club to achieve this goal with the British Embassy in Niger generously funding the first phase.
The panel members included the UN Secretary General's representative to the AU and Head of the UN at the African Union (AU), Mr. Parfait Onanga-Anyanga; Dr. Joy Kategekwa, Senior Strategy Advisor on Africa, UNDP; Natwa Pierre, from a CSO from TCHAD.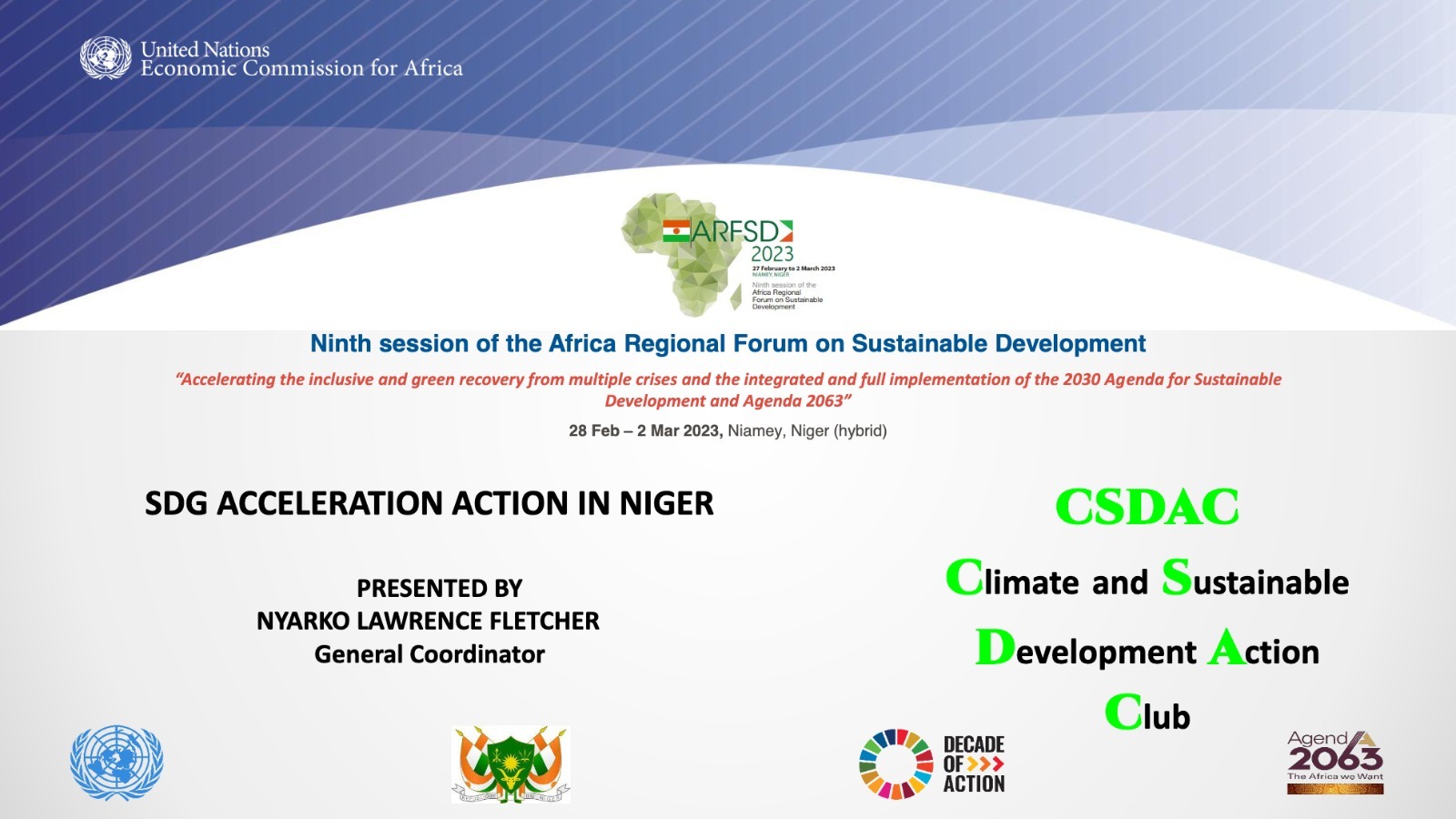 You must be logged in to rate posts.
0 Comments