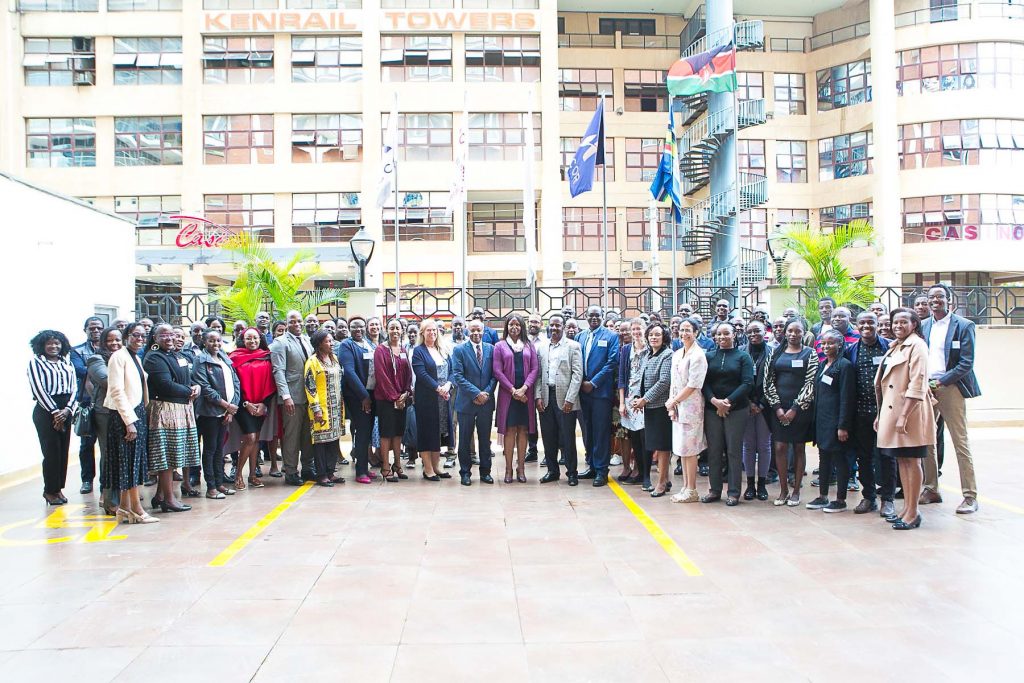 DAAD Climate and Environment Center "Future African Savannas" (AFAS) just opened the application and selection process for the second cohort of our Master's programme. On this occasion, we would like to look back on our achievements so far.
After the launch of the first funding phase of the DAAD Global Centres in 2021, we set up a hybrid Master's curriculum between UFHB and UoN and selected Master's and PhD students from various African countries. In the following year 2022, networking activities to strengthen Science-Policy-Practice Interfaces (SPPIs) as well as the further development of a joint MSc curriculum on managing such SPPIs on climate action and Nature-based Solutions (NbS) had top priority.
The following is a list of noteworthy events, workshops, lectures and other highlights organised or attended by AFAS in 2022:
Virtual AFAS Kick-off workshop "Improved livelihoods through Nature-based Solutions – Linking Science, Policy, and Practice"
Side-event in the African pavilion at UNCCD COP15 (Abidjan)
AFAS stakeholder workshops in Abidjan (May) and Nairobi (November)
Summer School in Bonn and Cologne for the AFAS graduate students
Attendance at DAAD Conference "International Scientific Cooperation for the World of Tomorrow: Global Centres for Health and Climate" (Berlin), Dresden Nexus Conference, IPBES Networking Event (Bonn) and CRC228 "Future Rural Africa" Kick-off event Second Funding Phase (Nairobi)
Public Lecture Series on NbS (virtual)
Soft skills courses for AFAS-students, for instance on inter-/transcultural skills, entrepreneurship and proposal writing
For 2023, we have planned further soft skills courses on communication skills, stakeholder engagement, negotiation and advocacy. Furthermore, we look forward to joint activities with other DAAD Global Centres as well as to attending the European Conference of African Studies (ECAS) in Cologne with a panel on "Adapting to and combating climate change in Africa's drylands". In addition, we will soon be welcoming the next cohort of Master's students. More information about the call for application will follow in the next blog post.
Photo: AFAS Stakeholder Workshop Nov 2022, Nairobi (Kenya) – by Steve Warui Photography.
You must be logged in to rate posts.
2 Comments