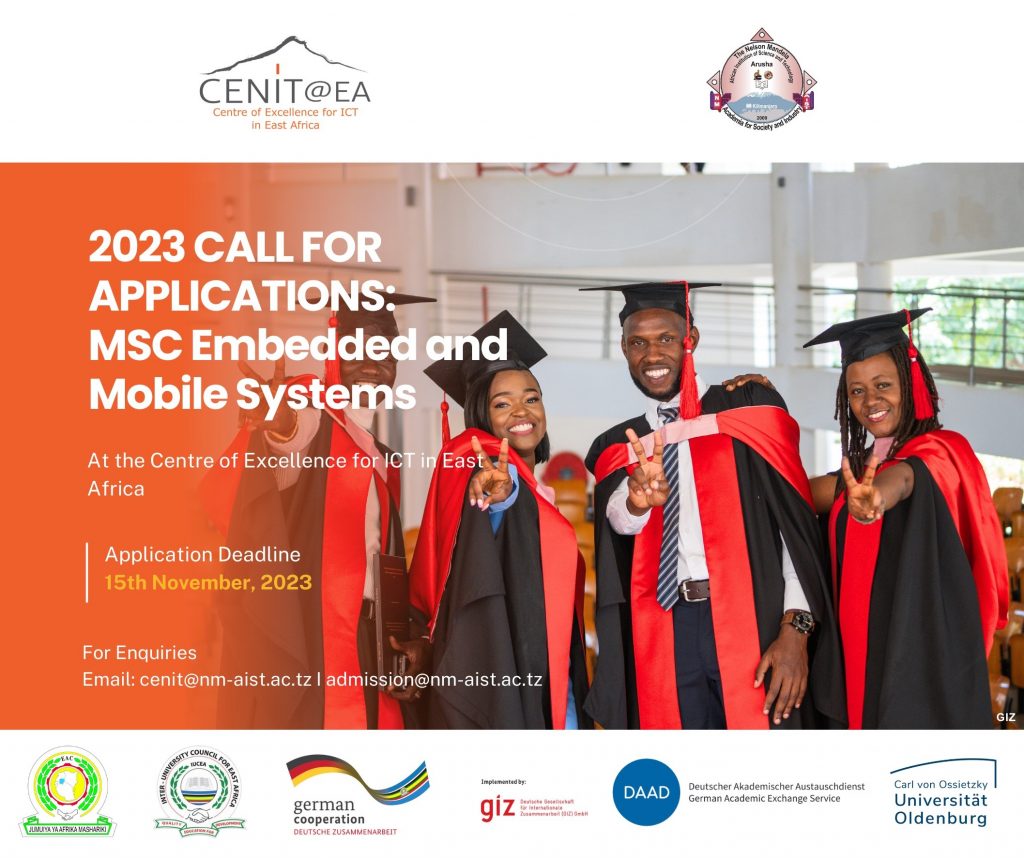 Apply for a Master of Science in Embedded and Mobile Systems (MSc EMoS) at the Regional Centre of Excellence in East Africa (CENIT@EA) at the Nelson Mandela African Institution of Science and Technology (NM-AIST) in Arusha, Tanzania.
Navigate the concepts behind systems engineering, cloud computing, automation of business processes, Internet of Things (IoT), Human Computer Interaction and more.
Specialization
Mobile Systems
Embedded Systems
Who can apply?
EAC graduates, especially qualified women with at least upper second class degrees in ICT-related fields.
Applications by other nationals are also invited.
Application deadline: 15 November 2023
For assistance or more inquiries on general admission applications write to
admission@nm-aist.ac.tz or call +255 272 970 007 or +255 737 739 529 during office hours.
For information regarding international assistance on VISA or permits applications, write to
international.office@nm-aist.ac.tz or call the same provided phone numbers.
For more Information please visit the CENIT@EA website.
You must be logged in to rate posts.
0 Comments