---
On Friday, 19th November 2021 at 3:15 p.m. (CET), the Chair for African Legal Studies will host a Conference titled "The continuous search for coherence in Africa's plural legal systems". For the concrete timeline of the Conference, please view the document below.
The Conference will be held at the facilities of the Iwalewahaus in Bayreuth and will be made accessible via Zoom. For accessing the Zoom meeting, please follow the following link: https://uni-bayreuth.zoom.us/j/66444598624?pwd=QzRzZ3JlQklCMTlzekU0VnB1ZEltdz09
We are very much looking forward to your participation.
---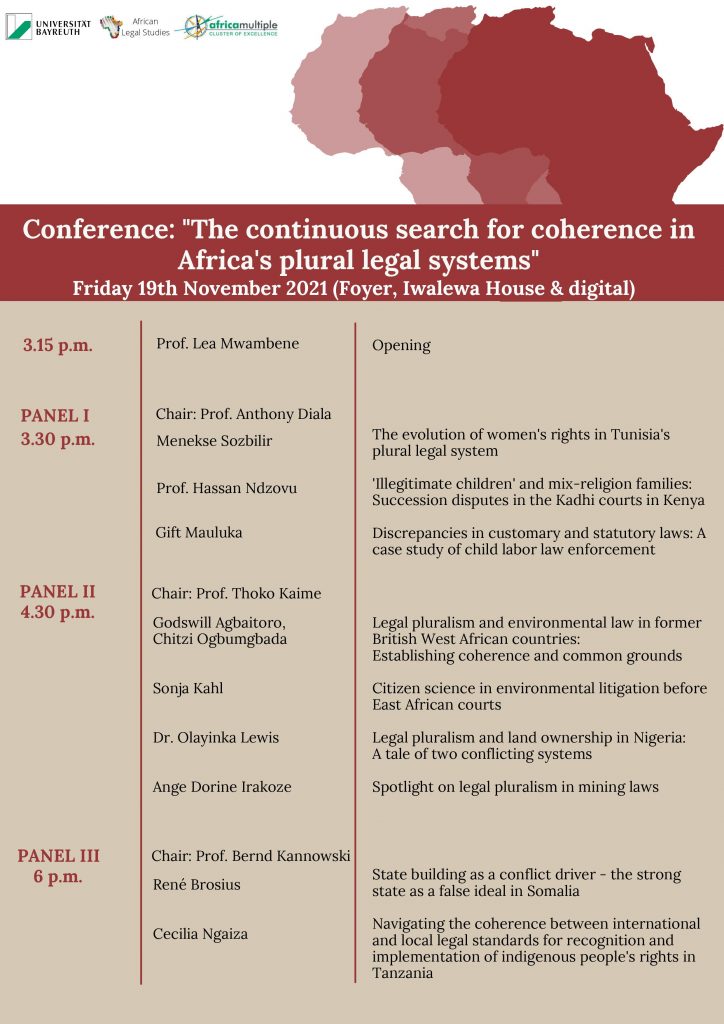 You must be logged in to rate posts.
1 Comments