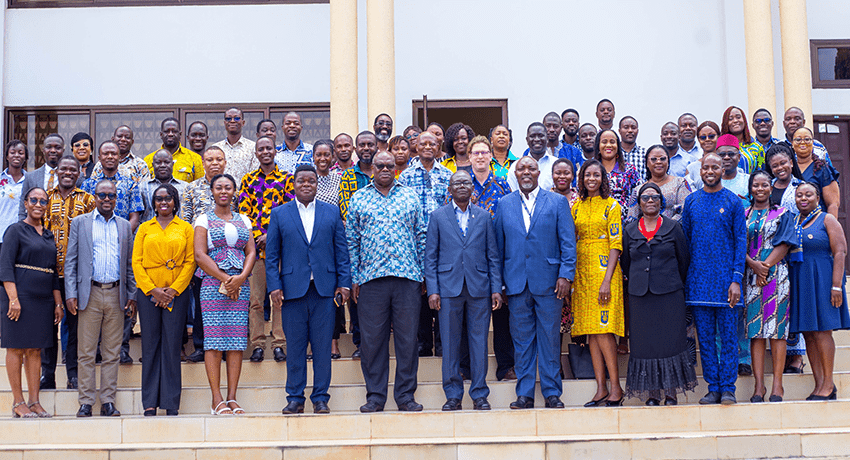 The Ghanaian-German Centre for Development Studies (GGCDS) has held the 2023 edition of the Annual Collaboration Workshop. The event gathered alumni, students, programme coordinators, and partners for an enriching day of connections, interaction, and reflection on the impact of the GGCDS on lives and careers. It was the final edition of the annual meeting of GGCDS stakeholders and marked the culmination of a fruitful 15-year partnership between ISSER and the German Academic Exchange Service (DAAD).
"This marks the end of a transformative era that has seen the successful graduation of 46 Ph.D. in Development Studies candidates," said ISSER Director, Prof. Peter Quartey as he announced the conclusion of the sponsorship under the Ghanaian-German Center for Development Studies Project in December 2023.  He added that the successful graduates are presently working in various sectors where their learning and deep understanding of development studies is contributing to making a difference…
You must be logged in to rate posts.
0 Comments