Career Summit 2023 – Register Now!
You are invited to be part of Career Summit 2023, a virtual event, organized and funded by SA-GER CDR, Mozisha and the DAAD Lecturerprogramme. This is your chance to connect with peers and accomplished professionals, gain valuable insights, and propel your career to new heights. Check the attached flyer for more details.
Registration link: bit.ly/Mozisha2023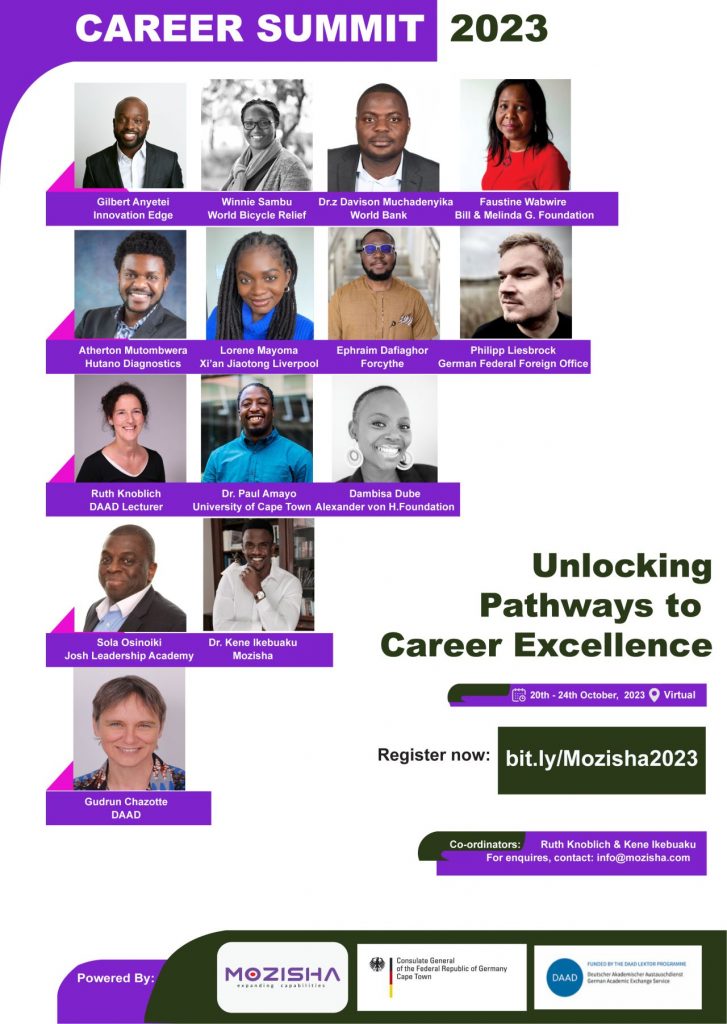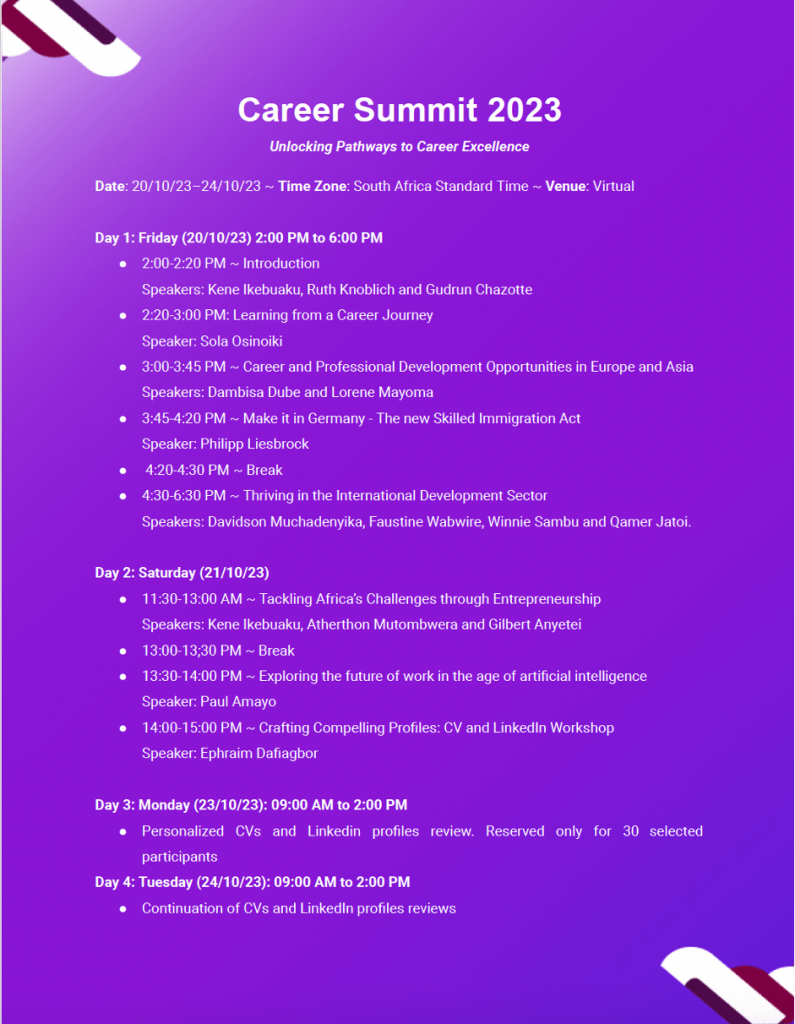 You must be logged in to rate posts.
0 Comments