We are delighted to announce a "lunch talk lecture" on the newly established National Dialogue Commission of Ethiopia by Dr. Marshet Tadesse Tessema on 28 October 2022 (12:00 – 13:30 CET).
The NDC aims to resolve Ethiopia's political, social and economic instabilities, particularly in the light of the ongoing armed conflict in the Tigray region. Marshet will provide an overview about the Commission's goals and assess the work done to date.
The event will take place online via zoom. Please register via transcrim.rewi@hu-berlin.de.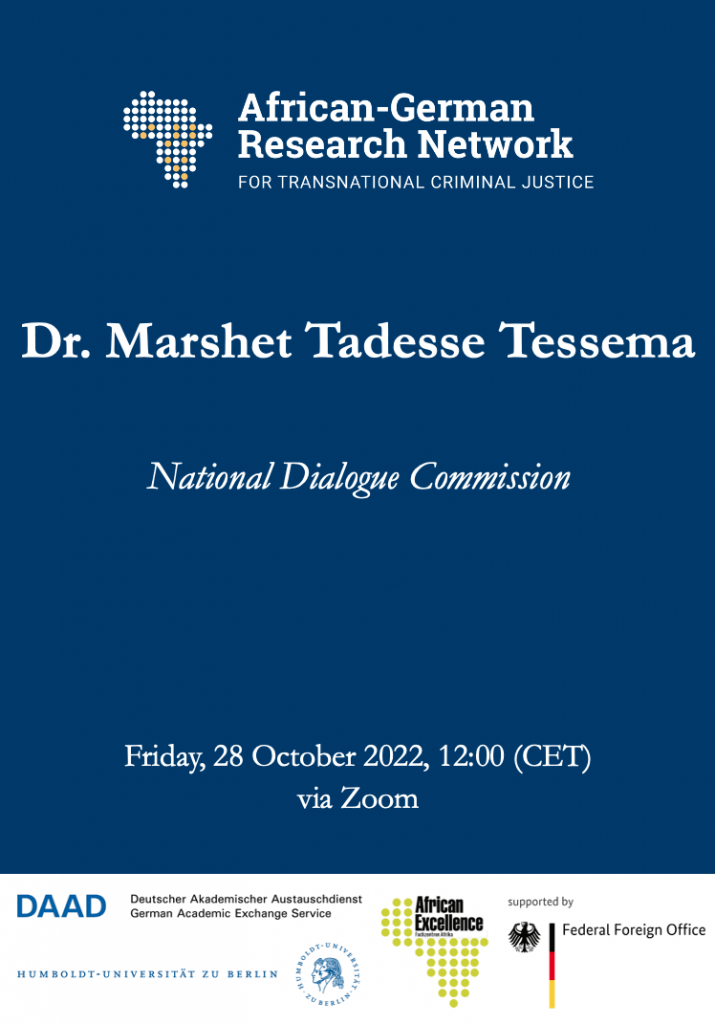 You must be logged in to rate posts.
2 Comments