It is our pleasure to announce a "lunch talk lecture" on Ethiopian Criminal Law by Markos Debebe Belay on 14 October 2022 (12:00 – 13:30 CET).
As part of an ongoing ARGN project, Markos and Dr. Marshet Tadesse Tessema are currently developing an innovative teaching concept that systematically prepares Ethiopian criminal law, and which will be made available to alumni and alumnae for teaching at their academic institutions. Markos will give us an insight into the content and didactic considerations during the project development. 
You can join the event using the following information:
https://hu-berlin.zoom.us/j/66514230501?pwd=K2kvYituMjdNTXhhcXk4UXFjZ1d1QT09…
ID: 665 1423 0501
PW: 787382
Please register via transcrim.rewi@hu-berlin.de.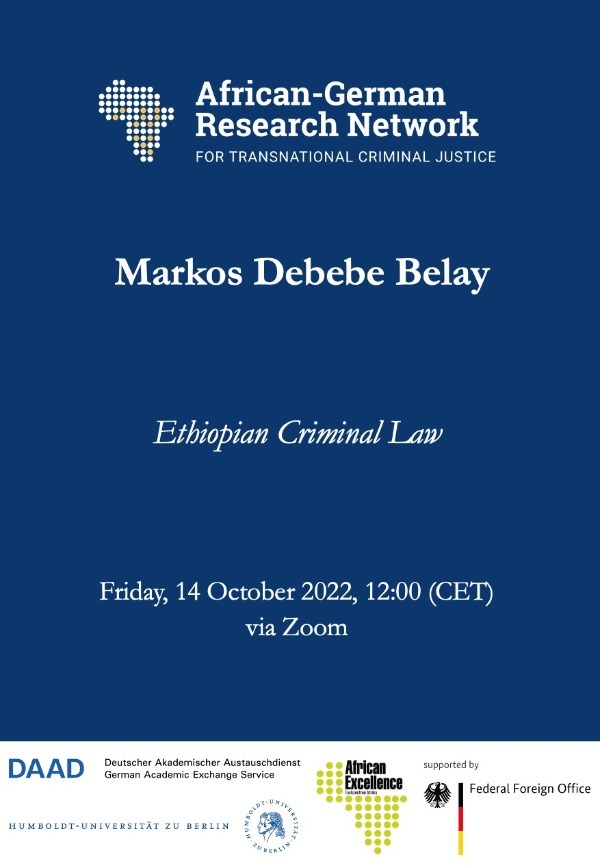 You must be logged in to rate posts.
0 Comments