The PMIC master's programme proudly announces the conference series
"The Future of African-European-Relations. Towards an Equitable Global Society?"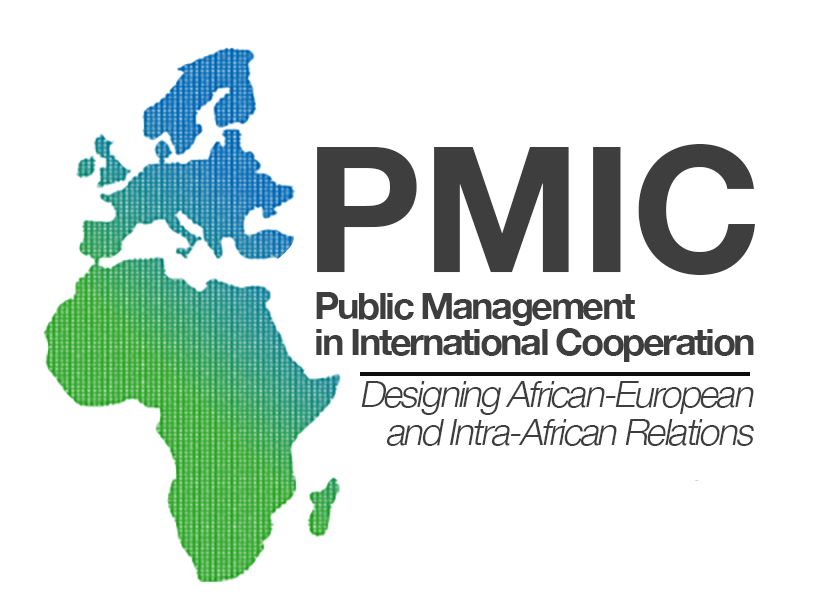 The PMIC team at Kehl university is honoured to invite you to participate at the first edition of the PMIC Seminar Series. Under the title "The Future of African-European Relations. Towards an Equitable Global Society?" and between a kick-off session on 6 October and a final closing session on 15 December, we will deal every Thursday afternoon with questions of African-European Relations linked to the PMIC master's programme. Scholars teaching in the master's programme as well as guest speakers will contribute and discuss, every evening dedicated to one of the master's programme's modules.
While most speakers at the seminar series will speak in English, simultaneous interpretation into and out of the French language are assured.
Please find the current programme of the conference series by following the link: https://bwsyncandshare.kit.edu/s/yRYKWExRazRQ7EJ
If you want to attend, please register for the evening you want to attend and you will receive the link for online participation on time.
Please also feel free to re-distribute this invitation to everyone and in your networks.
Thank you very much and see you soon,
Prof. Dr. Andreas Pattar
____________________________________________________________________________________________________________
L'équipe PMIC à l'université de Kehl a l'honneur de vous inviter à participer à la première édition de la série de séminaires PMIC. Sous le titre « L'avenir des relations Afrique-Europe. Vers une société mondiale équitable ? » et entre une session de lancement le 6 octobre et une session de clôture le 15 décembre, nous traiterons tous les jeudis après-midi des questions de relations Afrique-Europe liées au programme de master du PMIC. Des chercheurs enseignant dans le cadre du programme de master ainsi que des intervenants invités apporteront leur contributions et discuteront, chaque soirée étant consacrée à l'un des modules du programme de master.
La plupart des intervenants de la série de séminaires s'exprimeront en anglais, mais l'interprétation simultanée vers et depuis le français est assurée.
Veuillez trouver le programme actuel de la série de conférences en suivant le lien : https://bwsyncandshare.kit.edu/s/yRYKWExRazRQ7EJ.
Pour participer, veuillez vous inscrire pour la ou les soirées auxquelles vous souhaitez assister et vous recevrez le lien pour la participation en ligne.
N'hésitez pas non plus à rediffuser cette invitation à tous et dans vos réseaux.
Prof. Dr. Andreas Pattar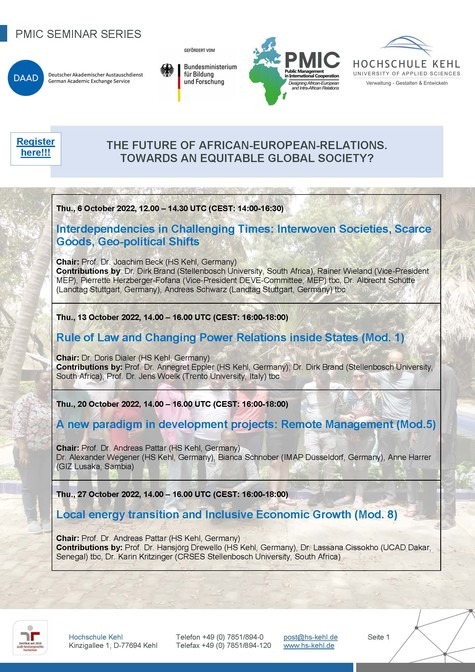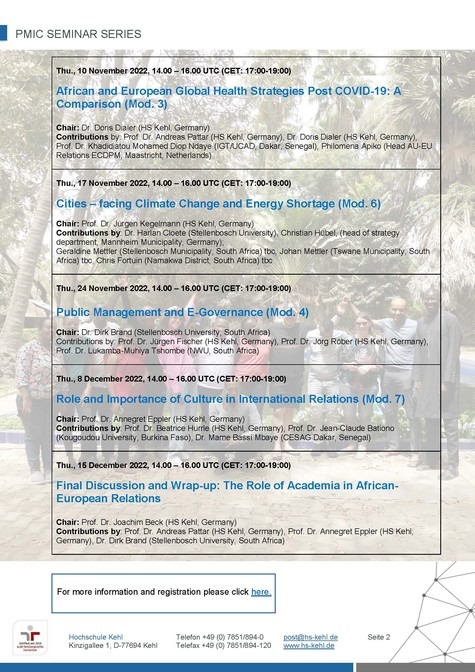 You must be logged in to rate posts.
0 Comments