The so-called Third Mission of universities has become a much-debated topic in research on Higher Education Institutions in Africa. It encompasses all university activities that seek to have an economic and/or social impact in the communities in which they are located. In order to find out more about these activities in our African Centres of Excellence, an experienced research team has recently met in Gqeberha, South Africa, to map out a small research project for that purpose, entitled:
A pilot study to investigate how existing German-African Centres of Excellence and their partner universities advance the Third Mission of Higher Education in the areas of
Climate Action & Food Security
Local Governance and
Quality Education & Employability
(UNI-CIETY).
From 27 – 29 June, the team has put their heads together to collect of interview questions to investigate the Third Mission activities and structures in the Centres and their host institutions in the three focus areas mentioned above.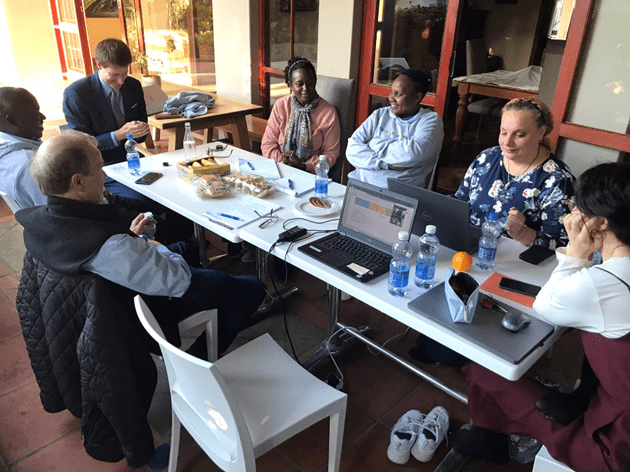 The team's research will use the strength of our network to generate and systematise results from various institutions. While not all centres of excellence will be included in this small study, some will be selected to share their experiences and thoughts on Third Mission activities in both their centre and university in the coming weeks. If selected, they will be contacted shortly by the research team and invited for a one-hour interview.
The results of the research project will be finalised by the end of the year and will be made available to the whole network in English and French in January.
If you have questions regarding the UNI-CIETY research project, or want to contribute, kindly contact Malve and Susan (CERM-ESA: cermesa@uol.de).

You must be logged in to rate posts.
0 Comments