United States Visa Applications , Global Magnisky Act and Social Media Monitoring in Uganda
By Samuel Matsiko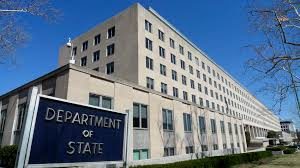 On 27th August 2019,Ismail Ajjawi a palestinian student admitted to Harvard University was detained at Boston International Airport, denied entry into the United States and his visa was cancelled. According to a statement issued to the Harvard Crimson by Ismail Ajjawi the immigration officers deported him after they disapproved of his friends political comments on social media.
In the past few days, several ugandan officials including the permanent secretary to the judiciary Pius Bigirimana, deputy secretary general of the ruling National Resistance Movement party Richard Twondongo, National Resistance Movement deputy treasurer Keneth Omona, Spokesperson of the National Resistance Movement secretariat Rogers Mulindwwa, Army General Peter Elewulu and assistant inspector of police Asuman Mugenyi were denied US visas on allegations of corruption and human rights violations.
This comes weeks after the US Department of Treasury's Office of Foreign Assets Control sanctioned the former inspector general of the Uganda police force General Kale Kayihura under the Global Magnitsky Act.The Department also publicly designated his spouse, Angela Umurisa Gabuka, his daughter, Tesi Uwibambe, and his son, Kale Rudahigwa.
However, we need to look way beyond the allegations of corruption and human rights violations and look at the digital footprint of these individuals and their affiliates. What social media data did some of these individual submit during their visa applications? What is their social media inventory including that of their affiliates and superiors for the last five years? How is social media monitoring shaping domestic and foreign policy? Why we need to pay attention to social media monitoring by Governments.
The United States federal government agencies in particular the Department of Homeland Security and the Customs and Border Protection Agency have expanded their social media monitoring programs. At the beginning of June 2019 the United States State Department issued a social media policy for all visa applications. The policy requires all visa applicants to submit social media accounts they have used in the last five years including emails and accounts with end to end encrypted messaging applications like whatsapp and telegram.
Such social media account information would give the United States government access to photos, locations, dates of birth, IP addresses, religious opinions, political opinions and other personal data commonly shared on social media. This would probably make the United States the social media data capital of the world considering the millions of annual United States visa application
The United States Customs and Border Protection Agency uses social media monitoring software. The most notable software is dunami a product of a silicon valley company PATHAR linked to a CIA venture capital firm called In-Q-Tel. These digital tools were initially designed to determine networks of association and the potential of radicalisation on the war on terror. However the tools can also be used to collect data points on individuals for foreign policy interests .
American soft power is declining in a world where the global agenda is shaped by twitter feeds. Two years ago,President Donald Trump's budget director, Mick Mulvaney, proclaimed a hard power budget that would have slashed funding for the State Department and the US Agency for International Development. Uganda is beginning to experience this american foreign policy hard power through the Global Magnisky Act. The United States to deny several senior ugandan government officials visas after years of mutual coperation is totally unprecedented. I may not have evidence to substantiate my arguments but the United States must have collected a treasure trove of data points on these individuals and their affiliates to have an evidence based reason to deny them visas.
Uganda with a social media tax regime is a very unique country when it comes to social media. Interesting social media cases include but not limited to city lawyer Fred Muwema v Facebook, Havard Student Hillary Seguya's suit against President Yoweri Museveni for blocking him on twitter and Dr. Stella Nyanzi's conviction for cyber harassment.
This year the Uganda Communications Commission a regulatory body hired a social media monitoring personnel and issued a policy for social media influencers to register with the commission. A time has come for Ugandans and the world to pay critical attention to their digital footprint. Social media is influencing domestic and foreign policy way beyond our likes and shares.
Samuel Matsiko is a lawyer and research fellow at the Amsterdam Center for International Law
You must be logged in to rate posts.
0 Comments