What to Expect
✨ Master Trade Map & Market Access Map: Uncover hidden market potentials, analyze global trade flows, and gain insights into market trends that will shape the future of your business. Seamlessly navigate through the complexities of international markets with Market Access Map, ensuring your products reach their full potential.
🗓 29th November to 1st December, 2023
📍 Location: University of Dar es Salaam Business School (UDBS)
🎟 Limited Seats Available Register through : https://forms.gle/M4SbRMMGfbdnsYBD8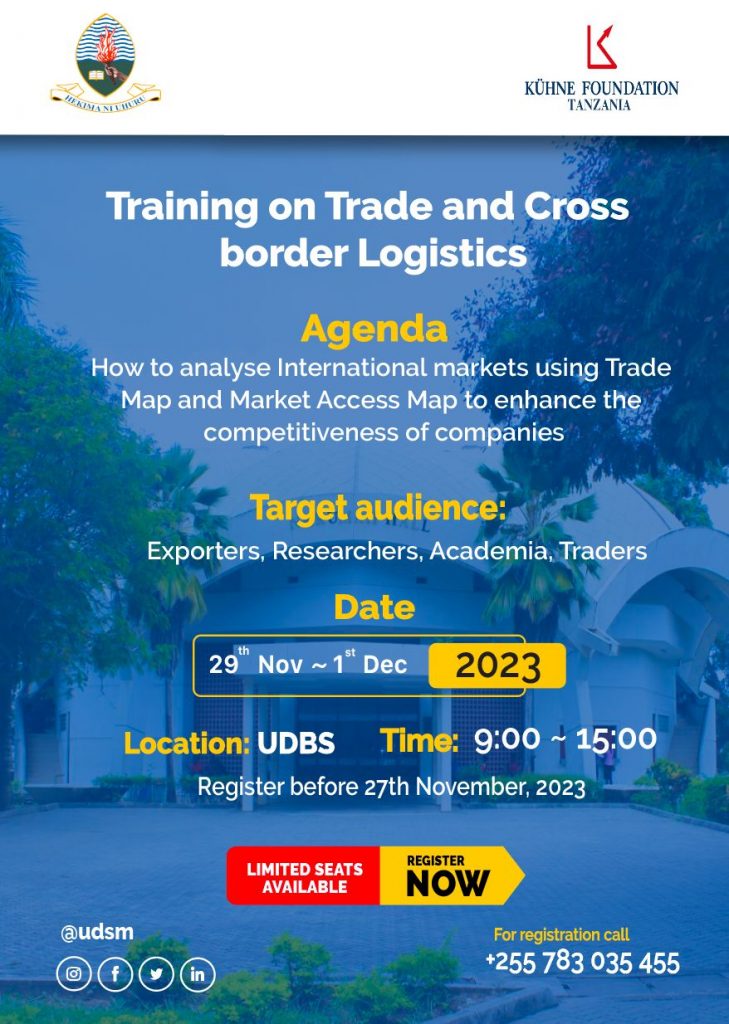 You must be logged in to rate posts.
0 Comments