Logan Fransman, Director of the Namibian German Centre for Logistics
has written a column about the need to think about logistics and transportation during the festive season. Especially with all the parties taking place. Both NGCL and DAAD work to promote road and general transportation safety in Namibia together with their stakeholders. The newspaper, New Era and online publication The Economist have already published the column. Have a read of it and share it. It certainly is good advice.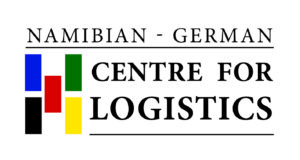 Each year it is upon us before we know. The festive season, spreading cheer, thinking about the holidays, seeing the family and hopefully getting away from the stifling heat. But, not before we have run the gauntlet of the 'office parties', end of year functions and social get-together's. Dressing up, stuffing our faces, dancing and there may be an open bar. That's right, the open bar. Sounds like a great idea, but it is not without its pitfalls.
It's been a long year and the office party seems like the perfect place to let your hair down and party with people you spend every day with. The first challenge starts before you have even left the house or the office. How do we get to the office party, or dinner. Usually held at one of Namibia's upscale hotels, restaurants or party hot-spots. Getting to the venue boils down to nothing more than logistics. This is also where the potential issues may arise. We all like to relax and let off some steam. A beer, a wine or a fancy cocktail often helps us along. But, how do we get home when we know we've been drinking?
Anything more than one or two drinks can cause big problems, from making inappropriate remarks, to some truly awful dancing, but much worse is thinking we still have the ability to drive home safely. Alcohol is often to blame for this as it gives us false courage and makes us bold. We all know about the horrendous death toll on Namibia's road. The number of fatalities only increases around the Christmas season and especially at night after an office party, or end of year dinner.
Logistics really is about moving goods from A to B and in reality you, your passengers and other road users are also 'goods' and deserve to arrive safely. That is why safety is such an important aspect of logistics. The logistics sector cannot flourish if it is not done safely. This doesn't even take into account my personal desire, but also of all Namibians to see the number or road deaths drastically reduced. It is a very depressing statistic to know that Namibia leads the world in road fatalities.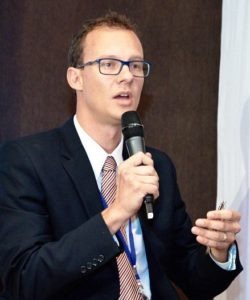 Of course, this is a worst case scenario and lots of people believe they can still drink and drive, it's always other people that have trouble drinking and driving. Usually there are no issues and you arrive home, drunk and ready for bed. Happy the next morning to see that your car is safely in the driveway. However, take a minute to think of the people that don't arrive safely, or ever again. The family, spouses, friends and your office workers who now have to deal with the knowledge that you will never come back again, or sit in that office chair. Even worse, you may have caused the accident and be the reason someone else never comes home again. This leaves you with much more than a hangover after the party.
Moderation sounds boring, but there's a reason why the saying, 'Everything in moderation' makes so much sense. So, with the next office party, let someone else take care of the logistics; get a taxi, designated driver, book a room in the hotel where the party is or have someone pick you up. There's a myriad of choices all infinitely better than drinking and driving. Enjoy the party and have someone else worry about the logistics.
---
You must be logged in to rate posts.
0 Comments