Niamey, April 13, 2022.
During her tour in West Africa, Germany's Foreign Minister Annalena Baerbock paid a visit to the Abdou Moumouni University (UAM) in Niamey, Niger, today.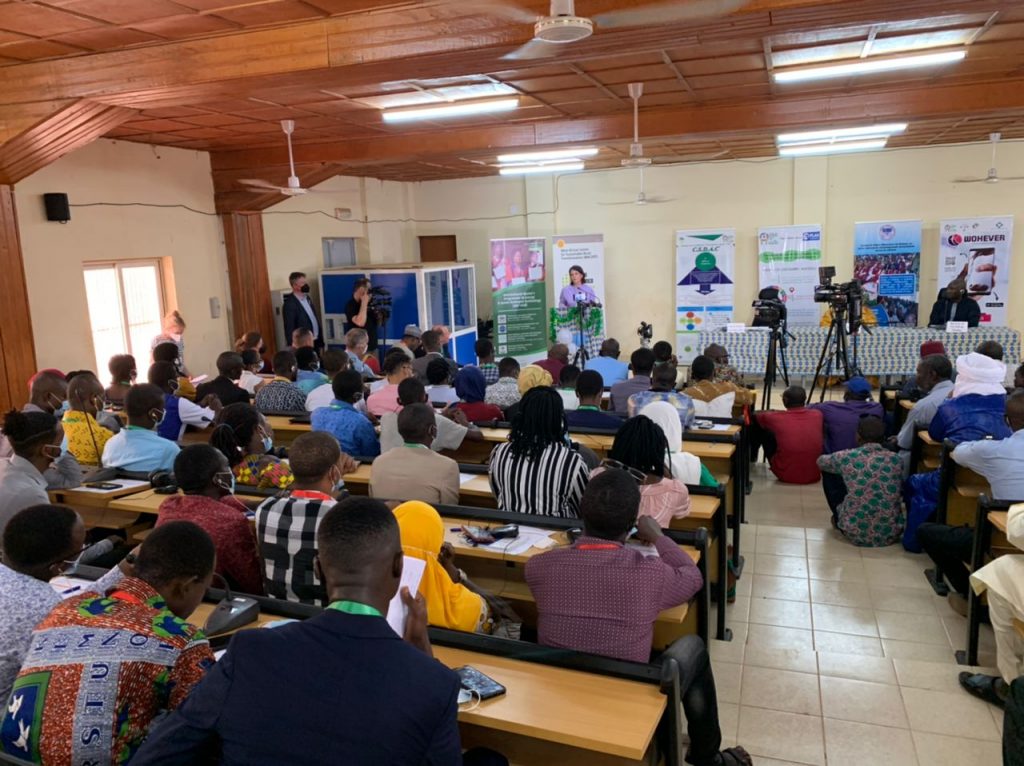 A 55-member delegation, including Niger's State Secretary of Education, members of Niger's and Germany's parliaments, German and African journalists, as well as experts and industry representatives from Germany accompanied the minister, who attended a conference on climate change and security at the Faculty of Sciences and Technology (FAST) of the Abdou Moumouni University.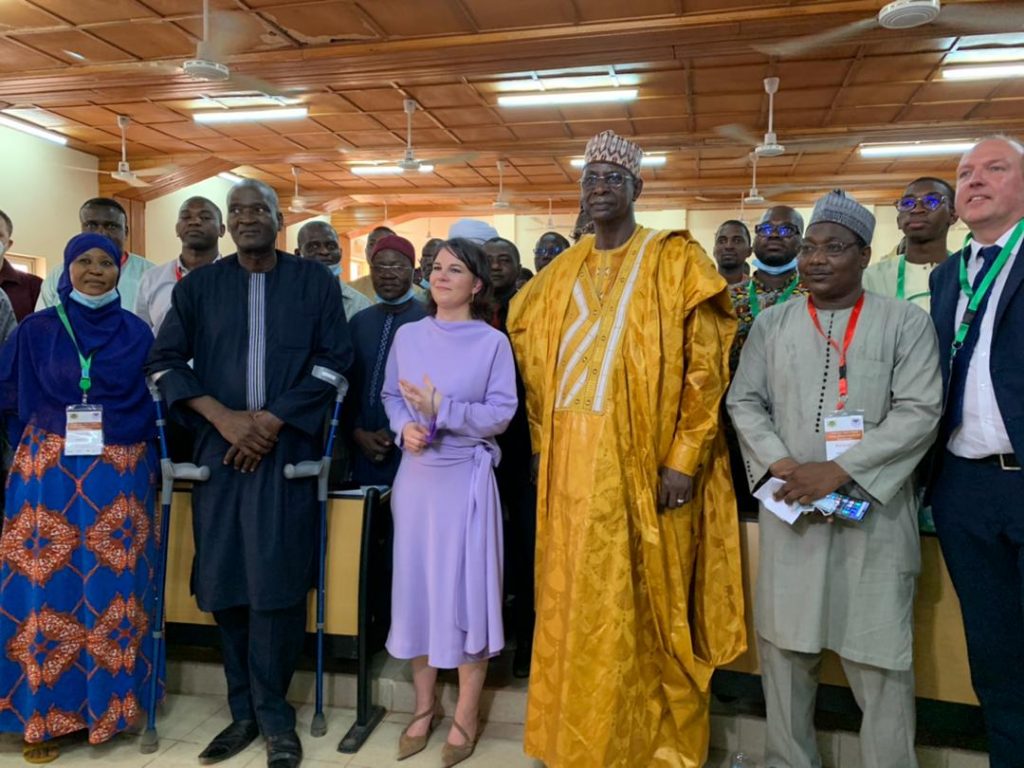 Professor Rabani Adamou, pro-Vice-Chancellor for Research and International Affairs at Abdou Moumouni and Director of the West African Center for Sustainable Rural Transformation (WAC-SRT) in Niger has coordinated the visit with his team at FAST.
During her visit, different research and capacity building projects such as DAAD Centers of African Excellence (CEGLA, Pro-RUWA and WAC-SRT) and the BMBF-funded project West African Science Service Centre of Climate Change and Adapted Land Use (WASCAL) were introduced.
The Minister also met students of the Climate and Sustainable Development Action's Club (CSDAC), an initiative of WAC-SRT students and alumni. Geraldo Favi, co-founder of CSDAC and WAC-SRT alumnus, presented CSDAC's work and actions to the Minister and gave a speech on behalf of the Abdou Moumouni University's students. In his speech to the minister and audience, Mr. Favi cited Nelson Mandela, South Africa's late President, who once said: "Education is the most powerful weapon which can be used to change the world".  He added that Germany has also understood the value of education and has been investing in Africa's capacity, especially the youth from West Africa, for years now. As a result of this determined and continuous support from Germany, a lot of progress has been made in terms of knowledge transfer, enhancement of the lectures and students' capacity, and contribution to scientific knowledge.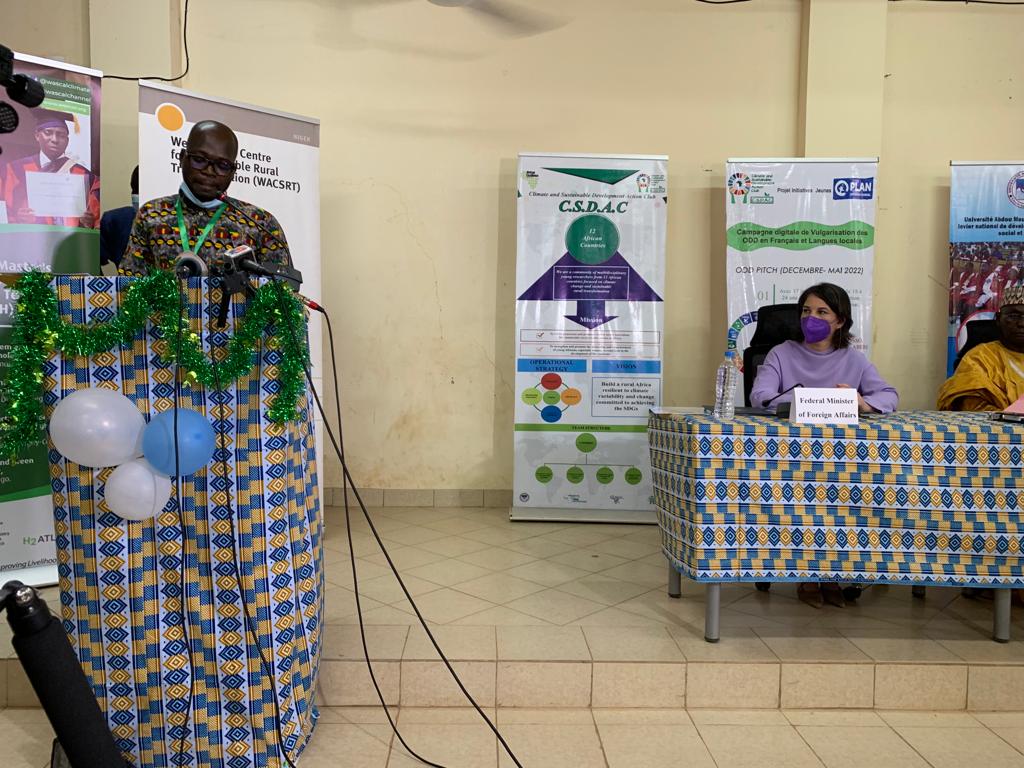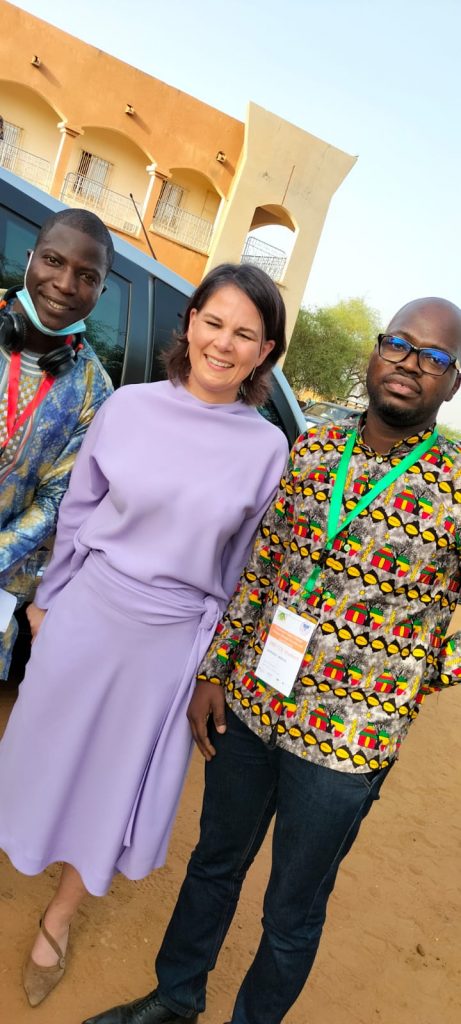 You can watch an interview with Geraldo Favi here.
Previous news about CSDAC here, here and here, and a blog post by CSDAC students Geraldo Favi and Otekpo Armel here.
You must be logged in to rate posts.
1 Comments