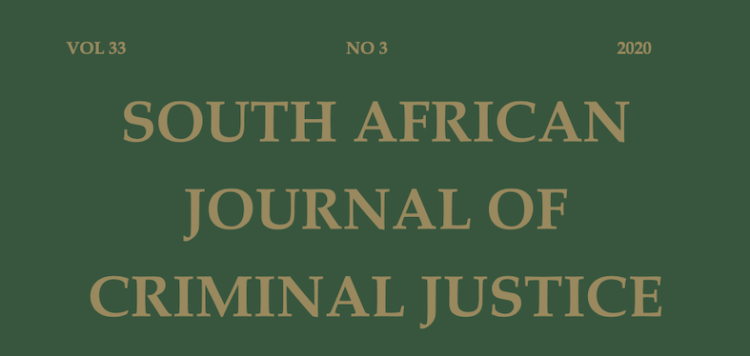 The African-German Research Network for Transnational Criminal Justice is proud to announce that the 33rd volume of the South African Journal of Criminal Justice including peer-reviewed papers from our Network's inaugural annual conference from 20 to 24 November 2019 on "Transitional Justice in Sub-Saharan Africa" has recently been published.
The South African Journal of Criminal Justice is an accredited, specialist legal journal publishing articles, comments, surveys of recent cases, and book reviews in the field of criminal justice, with a particular emphasis on southern Africa. The focus of the journal is on criminal law, criminal procedure, evidence, international criminal law, and criminology. The Network's director Prof. Dr. Gerhard Werle is part of the editorial board and the Network's advisory board member Prof. Dr. Gerhard Kemp serves as editor. More information about the periodical can be found here.
Information on the Network and the table of contents of the third issue can be found here.
You must be logged in to rate posts.
0 Comments