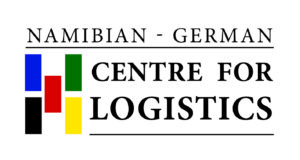 Namibian-German Centre for Logistics (NGCL) of the Namibia University of Science and Technology (NUST) knows that information and data is king. With this understanding, they launched a Big Data Initiative in March 2016,.  an interdisciplinary collaborative research programme whose aim was to map and explore how, where, when and why, Internet of Things and Big Data transformations are happening in the transport and logistics sector. As part of this initiative, NUST and NGCL will be hosting a conference on April 24, 2017. The objective is to launch the second phase of the Big Data Initiative for Logistics in Namibia.
Data and its analysis can give great insights into industries and specific sectors. The Logistics sector is no different. Using technology to analyse data, the logistics sector can improve efficiency, bring down costs and help companies to grow by streamlining their supply chains. Different academics will be presenting their papers and research at this conference taking place at the NUST Hotel School on April 2017 and starts at 08:00 a.m. till 15:00 p.m.
The topics to be discussed during the seminar include:
The Future of Logistics in Namibia
Technology for Big Data Management in Logistics
Data Analytics in Logistics
Application of Big Data in Logistics & Supply Chain Systems Performance Measurement
Aside from these topics there will also be discussions on logistics and Big Data, as well as how to financially profit from implementing Big Data in logistics.
 NGCL engaged various stakeholders, both private and public sector as to how immense volumes of data can be captured, stored, and processed. As well as finding an optimum way to gleam knowledge from such big data sets that can be applied to benefit logistics companies, government, communities, and individuals in Namibia. The National Road Safety Council (NRSC) was one such stakeholder that was engaged where the Road Safety Information Management System's (RSIMS) accuracy and completeness of road accident data sets was assessed.
Building on these and other developments, the launch of Big Data Initiative 2.0 (BDI 2.0) on Monday 24 April 2017 at the NUST Hotel School will bring together key stakeholders from academia, industry and policy actors to discuss and deliberate on this collaborative research initiative.
Logan Fransman, Director of NGCL said; "Big Data is what is now fuelling and changing every business and changing the way in which whole industries operate. It will change business right here in Namibia as well and NGCL and NUST are at the forefront in logistics sector in Namibia and are therefore embracing the BDI 2.0 together with our stakeholders. We hope to welcome a great number of attendees on Monday April 24, 2017."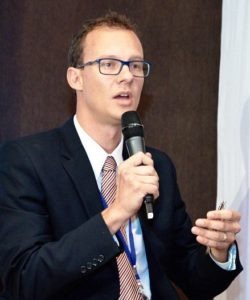 For more information:
Mr. Logan Fransman
Director
Namibia German Centre for Logistics (NGCL)
Tel: +264 61 207 2909
E-mail: lfransman@nust.na
You must be logged in to rate posts.
0 Comments