On September 28-30, 2021, members of the 12 DAAD Centres of African Excellence, further experts from related institutions as well as colleagues from the DAAD joined an Online Research Fair called 'Past and Future Research for Inclusive and Sustainable Development', organized by the Centre for Development Research ZEF, Bonn University, and the DAAD West African Centre for Sustainable Rural Transformation. Colleagues from both partners of the South African-German Centre for Development Research, the University of the Western Cape and the Ruhr-University Bochum, contributed in several sessions.
Overall, roughly 80 participants joined for the exchange and discussions of research and scientific projects taking place at the different Centres in order to explore potential synergies, particularly with a focus on opportunities within the new "Round Table Africa" initiative of the German Government. Participants enjoyed a rich and inspiring programme with lots of opportunities to get into discussion with colleagues about cross-cutting themes and developed bases for further joint projects.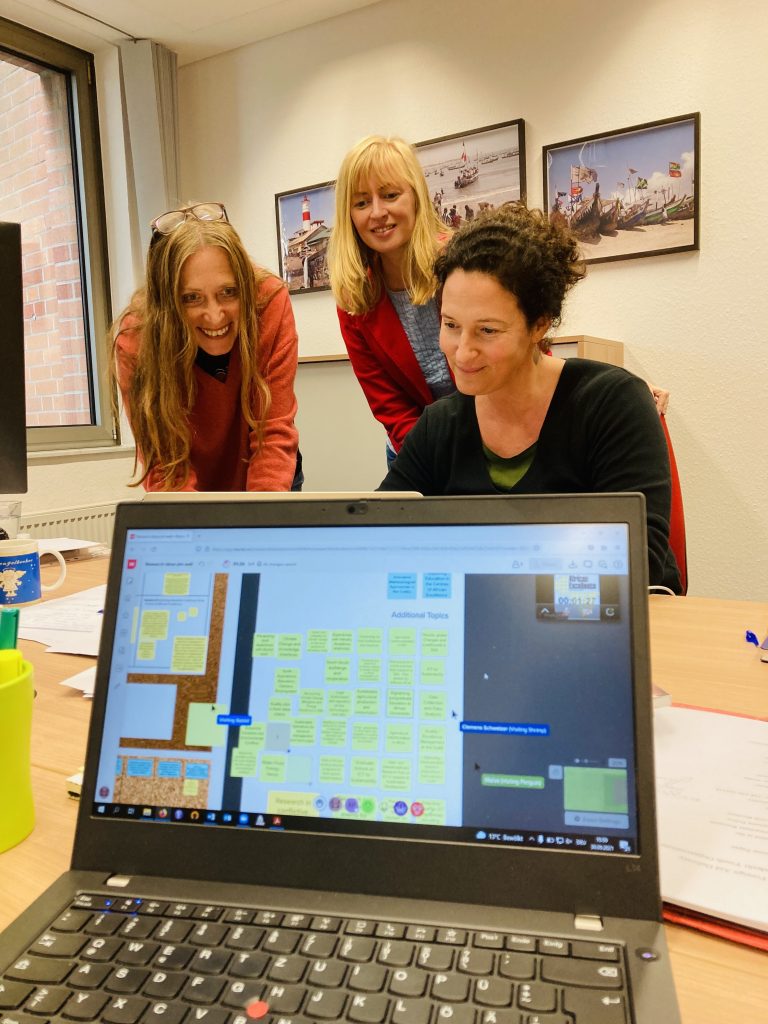 You must be logged in to rate posts.
1 Comments