Ninety-three participants attended the official launch of the DIGI-FACE platform that took place on the 1st of October 2021. Among the attendees were representatives of the Centres of African Excellence, the German Academic Exchange Service (DAAD), the DIGI-FACE team and various other stakeholders. The online event was hosted by Merlin Kull, DIGI-FACE Project Coordinator based at Kehl University.
Esteemed Project Leaders Ewald Eisenberg and Paul Webb also addressed all participants, giving more insight into the project and its purposes. Eva Rothenpieler,Programme Manager for African Excellence at the DAAD, shared more about the motivation that resulted in the creation of DIGI-FACE as well as DAAD's expectations around the digitalisation of their initiatives, including the various Centres. The President of Kehl University, Joachim Beck, was also in attendance and had this to say about the launch. "This is a great project I am very proud as president of the Kehl University to be a part of it. Congratulations on this big achievement. Thanks to all those who have worked on this."
Participants were given the chance to see the platform in a whole new light through enlightening videos. Merlin also took a closer look at the website and presented an in-depth tour of the DIGI-FACE site to everyone in attendance. Another highlight was the announcement of the winner of our lucky draw prize. This was presented by Karlien Potgieter, DIGI-FACE Administrator and Coordinating Agent.
All Centre members had been given the chance to win personalised support for their future modules by completing a crossword puzzle ahead of the launch. The lucky draw was won by Kibwana Zamani (from the Kenyan German Centre for Mining, Environmental Engineering and Resource Management – CEMEREM) who was absolutely overjoyed.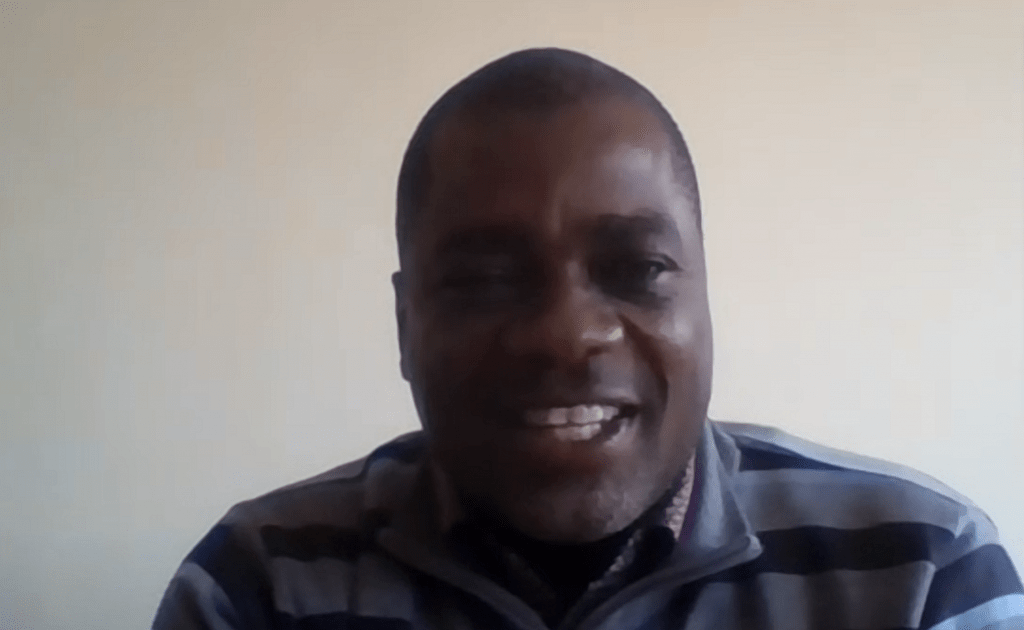 "Thank you very much! I am really excited and looking forward to the personalised support to help us to create our Moodle site at DIGI-FACE," he said.
The launch generated a lot of excitement and many participants left comments before the end of the event.
Launch participants' comments:
"Dear DIGI-FACE team, great effort. The platform will be very useful for all of us," – Wolfram Laube
"Thanks a lot and congratulations! This was very useful and interesting." – Paulo Yanguas-Parra
"The platform is really good. I am impressed by the various modules on the platform." – Kibwana Zamani
"Thank you for such a great DIGI-FACE launch to the managing team and the funders! As a CERM-ESA PhD student at Nelson Mandela University, I have already gained immense knowledge from online DIGI-FACE publishing and academic writing sessions chaired by Prof Paul Webb!" – Ayanda Simayi
"I am very appreciative for the empowerment for AWGP that DIGI-FACE has offered us CERM-ESA scholarship holders. We have improved greatly in our academic writing." – Dorothy Nakiyaga
You must be logged in to rate posts.
3 Comments