From 14 – 20 December, a delegation of four (Prof. Jan C. Bongaerts and Dr. Jiangxue Liu, Erik Ferchau, biogas researcher of TU Bergakademie Freiberg, Niazi Khan, Manager International Business Development at Nagaro GmbH in Frankfurt am Main) travelled to Nairobi and TTU In Voi.
During the first part of the travel, on 14 December, a meeting took place with Helmut Blumbach, Head of the DAAD East Africa Regional Office in Nairobi. The next day, Prof. Bongaerts and Dr. Jiangxue Liu were received by Hon Dan Kazungu, Cabinet Secretary for Mining in his personal office. On 16 December, all four members participated in a Workshop entitled: "Mining Education and Rare Earth Minerals in Kenya" with representatives from TTU, government offices, industry associations and Base Tianium Mining attending. Dr. Jiangxue Liu gave a presentation on her PhD work entited: "The Economics of Rare Earths Minerals". Kenya has an untapped deposit of these strategic minerals even larger than in China. Prof. Bongaerts gave an overview of financing instruments especially for mining projects.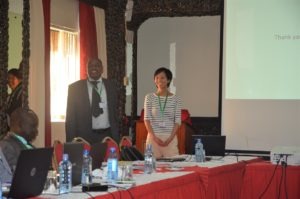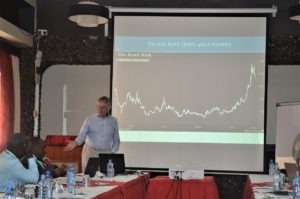 During the second part of the travel, a visit was made to the School of Agricultural, Earth and Environmental Sciences (SAEES) of Taita Taveta University in the Taita Hills for the purpose of inspecting two biogas plants. One of them is installed at the dairy unit of SAEES and another plant is operated by a High School in close vicinity. Both plants have a traditional design which allows for a reliable yield of biogas but with a low level of effectivity. Whilst some improvements can be achieved with operational measures, the so called smart biogas plant proposed by the Freiberg experts Niazi Khan and Erik Ferchau has a much higher effectivity with a much lower input and, above all, with a high variety of organic input matter. This was explained in a presentation by Niazi Khan to members of the local community at SAEES who showed a great interest in the technology as such and in business models for practical implementation and use.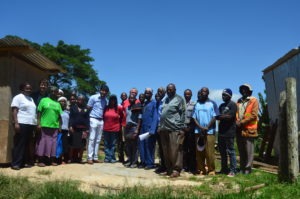 You must be logged in to rate posts.
0 Comments