From January 8 to February 3, 2023 the South African-German Centre for Development Research (SA-GER CDR) at the University of the Western Cape (UWC) hosted a summer school for students from the international Masters Programme in Development Management (MADM) intake 2022-24. During these weeks both MADM groups (20 students from MADM in Bochum and 7 students from MADM at UWC) enjoyed time and coursework together in Cape Town. Part of the study programme was the course "How to conduct a field survey" and "Actors in Development Cooperation". A trip around the Cape Peninsula was part of the programme during one weekend.
The 27 students of the current MADM cohort originate from 21 countries: Afghanistan, Egypt, Kenia, the Philippines, Gambia, Mexico, Georgia, Brazil, Syria, the Ukraine, Columbia, Nigeria, Peru, Indonesia, Myanmar, Ghana, the Dominican Republic, Ethiopia, Pakistan,South Africa, and Germany. Nine students of the Bochum group are DAAD EPOS-scholarship-holders, four students of the Cape Town group receive funding through the SA-GER CDR scholarship-programme. One student is holder of a DAAD-Leadership for Africa stipend, one student is holder of a DAAD-ACEH Scholarship of Excellence Master, and one student is financed via DAAD-COLFUTURO.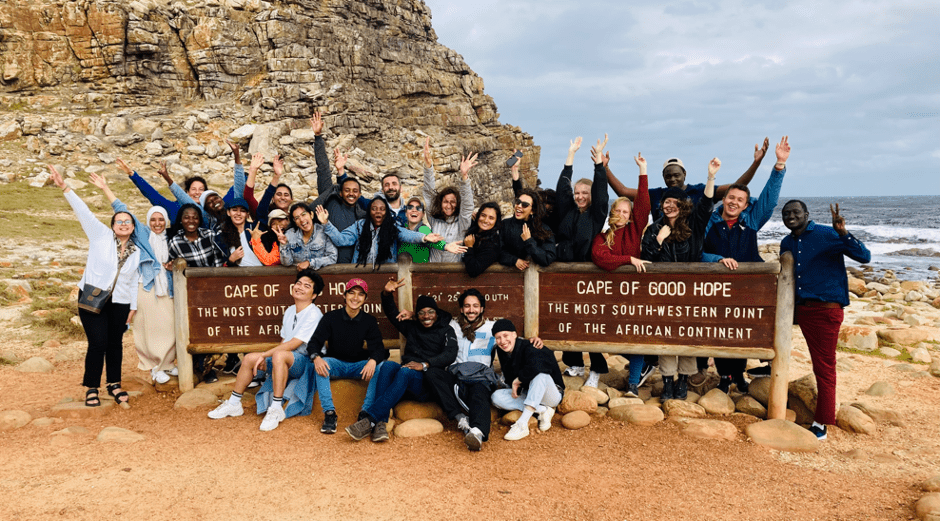 Since the year 2000 the Institute of Development Research and Development Policy (IEE) offers the international MADM at the Ruhr University Bochum. Since 2002, the programme has also been offered in collaboration with the UWC in Cape Town under the roof of SA-GER CDR. The aim of the 18-month programme is the training of professionals to meet the increasing need for experts in programme and project management that has emerged in international development cooperation. The course equips students with interdisciplinary substantial knowledge about the theory, methods, and practical experiences in the management of development projects and policies. Students develop their Master project based upon a solid theory and methods training, and gain practical experience in data collection during extensive field work in the respective target countries. 
The two MADM twin groups of one intake meet twice during these 18 months: during a summer school in Bochum in September, followed by the summer school in Cape Town in January thereafter. On February 3, the Bochum group travelled back to Germany where students started with their 3-months long internship period in German development institutions. Their colleagues from Cape Town who completed their internships in Germany already by the end of last year returned to UWC campus in order to start with their second semester programme.
Please find more information about the MADM programme and all SA-GER MA programmes here and here.
You must be logged in to rate posts.
0 Comments