From January 10 – 14 2022, the Nelson Mandela African Institution of Science and Technolgy (NM-AIST) held their Welcome Week for the new academic year 2021/2022. The fourth cohort of Master students of Embedded and Mobile Systems at CENIT@EA was amongst those attending for registration and orientation.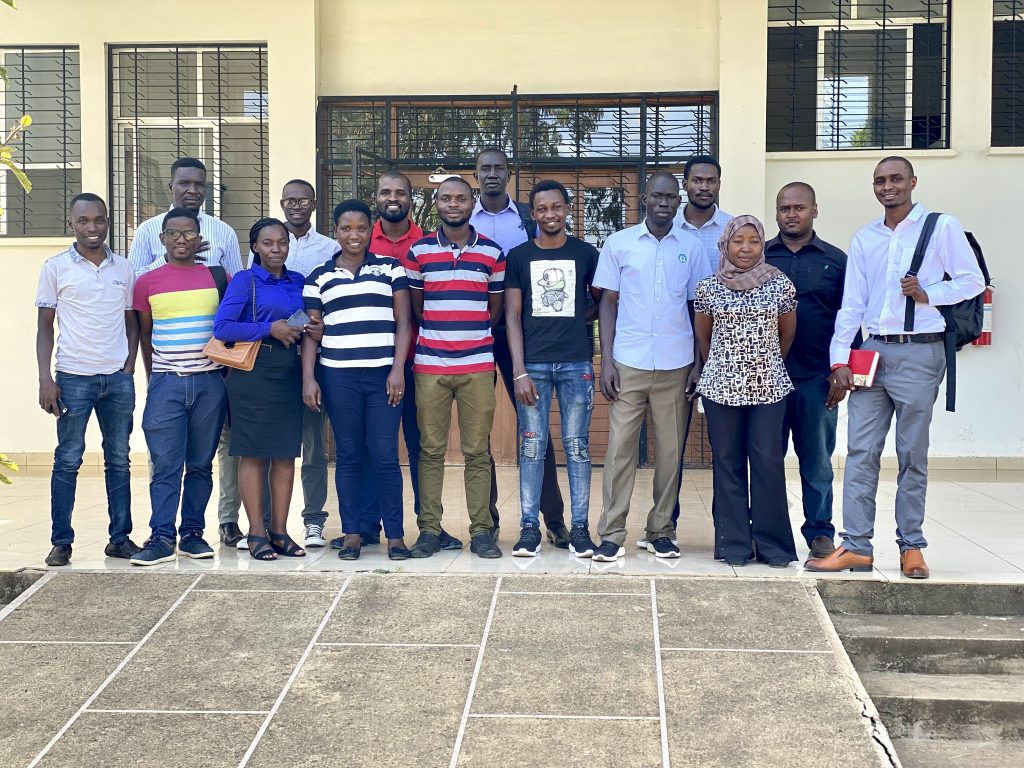 For the fourth consecutive cohort, CENIT@EA, the Centre of Excellence for ICT in East Africa, offered full scholarships to the EMoS students. To further establish the Centre as a locally run institution, this will be the last cohort to receive this kind of scholarship from the project. From the next cohort onwards, students looking for scholarships will be encouraged apply for other sources of funding.
After careful deliberations the Scholarship Selection Committee in December agreed on granting 24 scholarships for the fourth cohort of the Master programme in "Embedded and Mobile Systems" (MSc EMoS) at NM-AIST in Arusha. Four students each from each of the six EAC member states will receive full scholarships for the duration of their studies.
The scholarships awarded by the project include a monthly living allowance, rent assistance and financial assistance for studies and research, and also cover the tuition fees applied at NM-AIST. As with every cohort the Selection Committee made sure that the selection of scholarship beneficiaries was fair, transparent and in line with official DAAD regulations. Of the 24 scholarship holders, nine are female (approx. 38 %).
With this fourth cohort, the Centre of Excellence has in total offered 112 scholarships for the Masters programme in Embedded and Mobile Systems. 112 students got the chance to think outside the box and design digital solutions for challenges faced in the region, with one important worry less. The project partners are again very pleased with the overwhelming interest in the scholarship offer and convinced that the Selection Committee picked 24 very promising young innovators.
You must be logged in to rate posts.
0 Comments